Argentina has declared a national holiday on Tuesday to celebrate their national soccer side's World Cup triumph.
Lionel Messi and the team defeated France on penalties in the 2022 World Cup final and clinched Argentina's third title and their first World Cup victory since 1986.
With this, Messi's trophy cabinet got completed as the World Cup trophy was the only prestigious title that eluded his otherwise decorated career.
The Argentine national side will celebrate their World Cup triumph on Tuesday in Buenos Aires at the Obelisk, the monument that is the traditional epicenter of sporting celebrations, the federation has announced. 
A bank holiday has been declared so that the entire country "can express their deepest joy for the national team."
Join any of these WhatsApp Groups to receive Prompt Sport News Update on WhatsApp
El plantel CAMPEÓN DEL MUNDO 🏆 partirá el martes al mediodía hacia el obelisco para festejar el título mundial con los hinchas.

¡Sí, somos CAMPEONES DEL MUNDO! ⭐⭐⭐ pic.twitter.com/YIjyyYJS4w

— 🇦🇷 Selección Argentina ⭐⭐⭐ (@Argentina) December 19, 2022
The national team will arrive in Buenos Aires in the early hours of Tuesday on a state airline flight and spend the night at the federation's training center located near the airport, according to ESPN.
"Argentina, here we come," AFA president Claudio Tapia said on his Twitter account.
Messi opened the scoring on Sunday with a 23rd-minute penalty before veteran forward Angel Di Maria doubled Argentina's lead a few minutes later.
La Albicelestes were nearing a 2-0 win when France's Kylian Mbappe turned the tables around towards the end of the second half with two goals in a span of one minute.
In the second half of the extra time, Messi came to Argentina's rescue once again, putting his side 3-2 up by scoring in the 105th minute.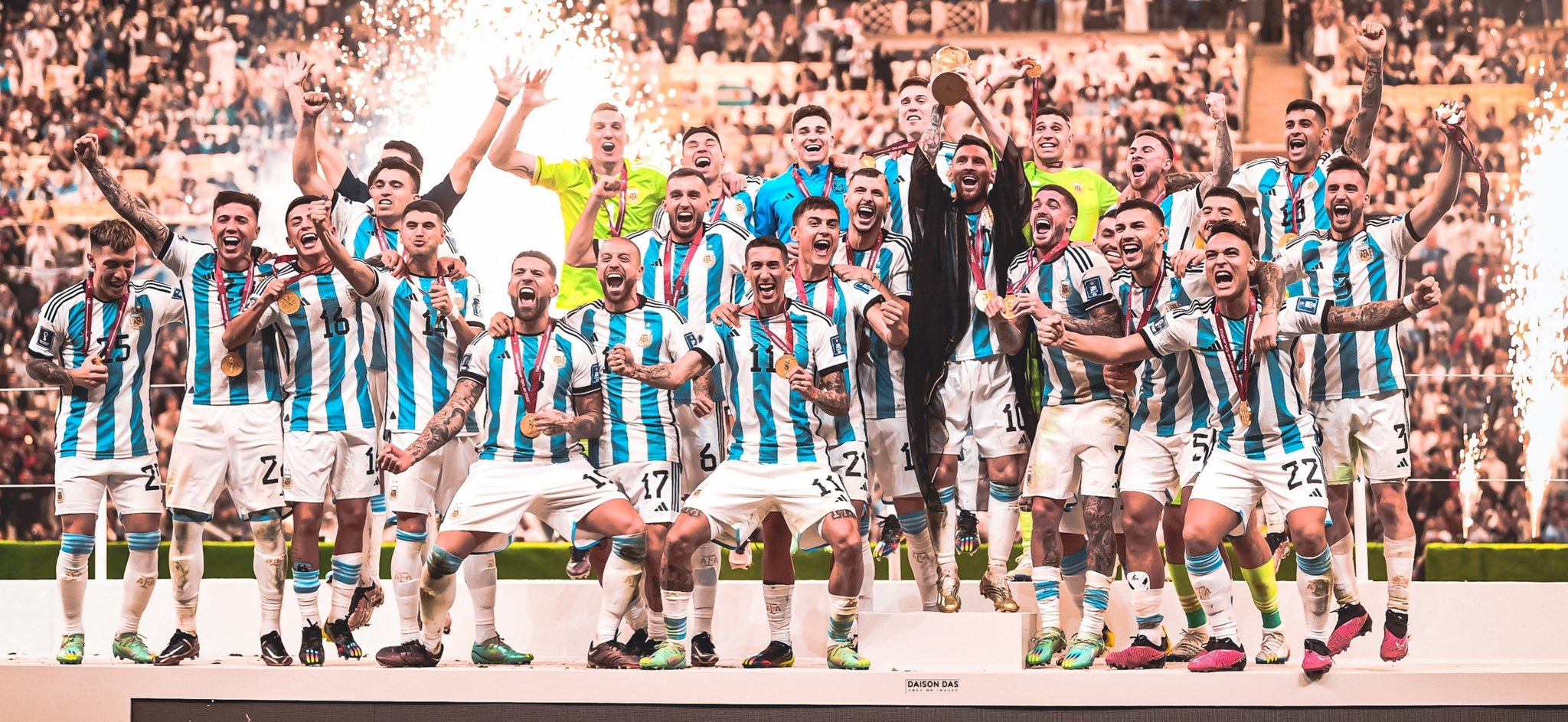 However, France received a penalty following a handball foul from Argentina, and Mbappe made no error and made it 3-3, forcing the final to enter the penalty shoot-out.
After Messi and Mbappe scored their respective penalties, Argentina goalkeeper Emiliano Martinez, who eventually was named the goalkeeper of the tournament, made an incredible save. Argentina went on to clinch the shoot-out 4-2.
Several photos and videos that went viral Sunday showed a sea of Argentines taking to the streets in every corner of the country.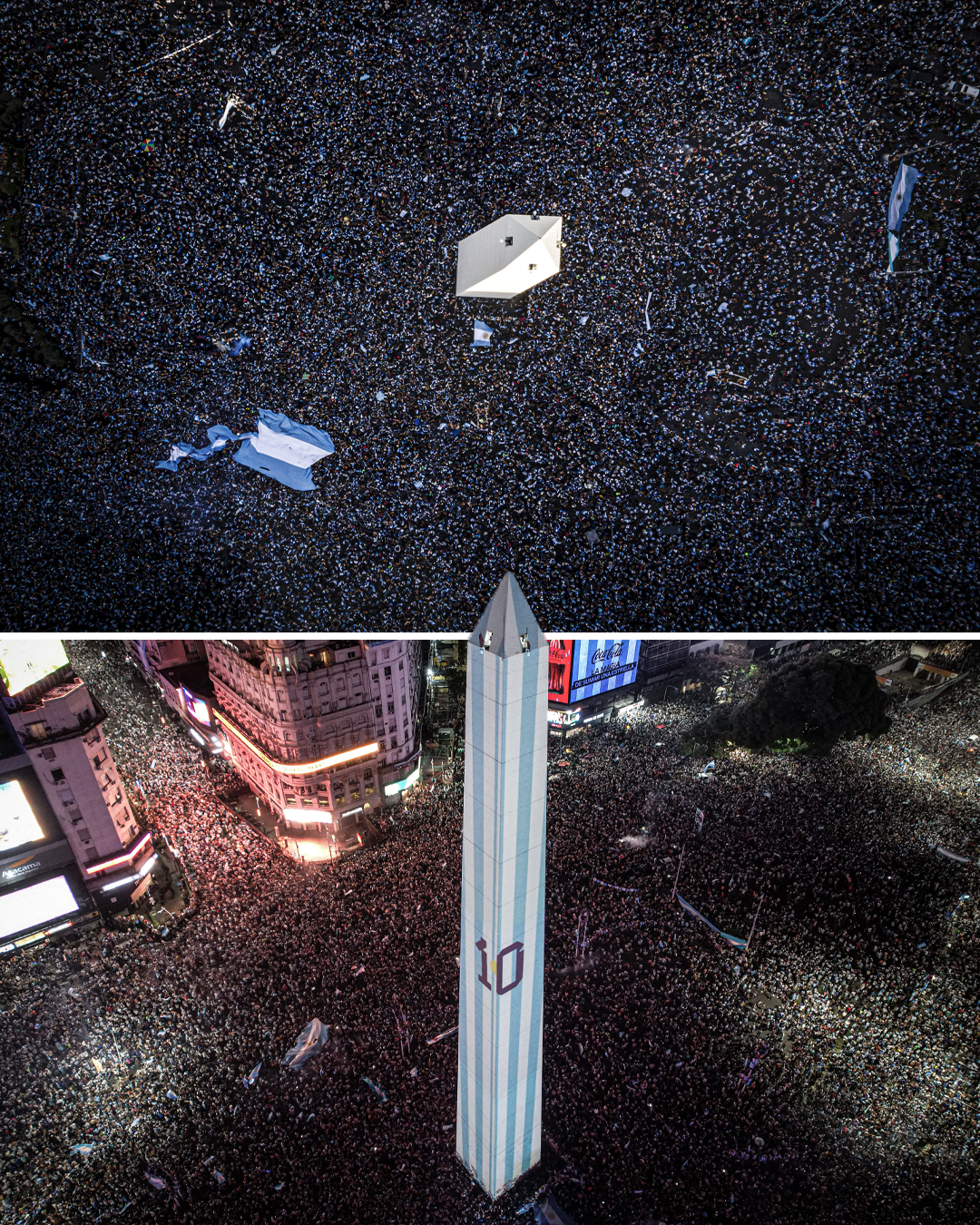 Even Argentina skipper Messi is looking forward to celebrating one of the biggest victories of his career with his countrymen.
"I want to be in Argentina to see how crazy it is. I want them to wait for me, I can't wait to go there and enjoy it with them," Messi said.
Messi finished Qatar World Cup with seven goals and three assists. While he lost the race to the Golden Boot to his Paris Saint-Germain (PSG) teammate Mbappe, the Argentinian forward clinched the Golden Ball, the award given to the best player of the World Cup final.
Contact us: intelregion.com@gmail.com
📡Our Social Media Channels:
The space contains another 5 or 6 paragraphs