The Premier League fixture schedule for the 2023/24 season has been announced, and Arsenal will meet Nottingham Forest at Emirates Stadium on the opening weekend.
Mikel Arteta's side will face the Reds in north London on Saturday, August 12 in a 12.30 pm kick-off, in a game that will be shown live on TNT Sports.
Arsenal's first away fixture of the season will be at Selhurst Park against Crystal Palace, followed by home games against Fulham and Manchester United.
Arsenal will face Tottenham Hotspur in the first north London derby on Saturday, September 23, with the Gunners hosting reigning champions Manchester City a fortnight later.
Join any of these WhatsApp Groups to receive Prompt Sport News Update on WhatsApp
December will see Arsenal headings to Kenilworth Road to take on newly-promoted Luton Town for the first time in the Premier League in a midweek clash. then face West Ham United at home on Boxing Day, and 2023 ends with a trip to Fulham on December 30.
February and March see the Gunners travel to new boys Burnley and Sheffield United respectively, while the end of the month sees us scheduled to head to the Etihad Stadium for the return game with City.
Arsenal travels to Tottenham on Saturday, April 27, while their last three fixtures are at home against Bournemouth, away to Manchester United, and at home against Everton on the final day of the season on Sunday, May 19.
Please note, all fixtures are subject to change. Live television selections have only been made for the first weekend of the season, and Arsenal's game against Brighton & Hove Albion on Saturday, December 16 could be moved due to the Seagulls' participation in the UEFA Europa League.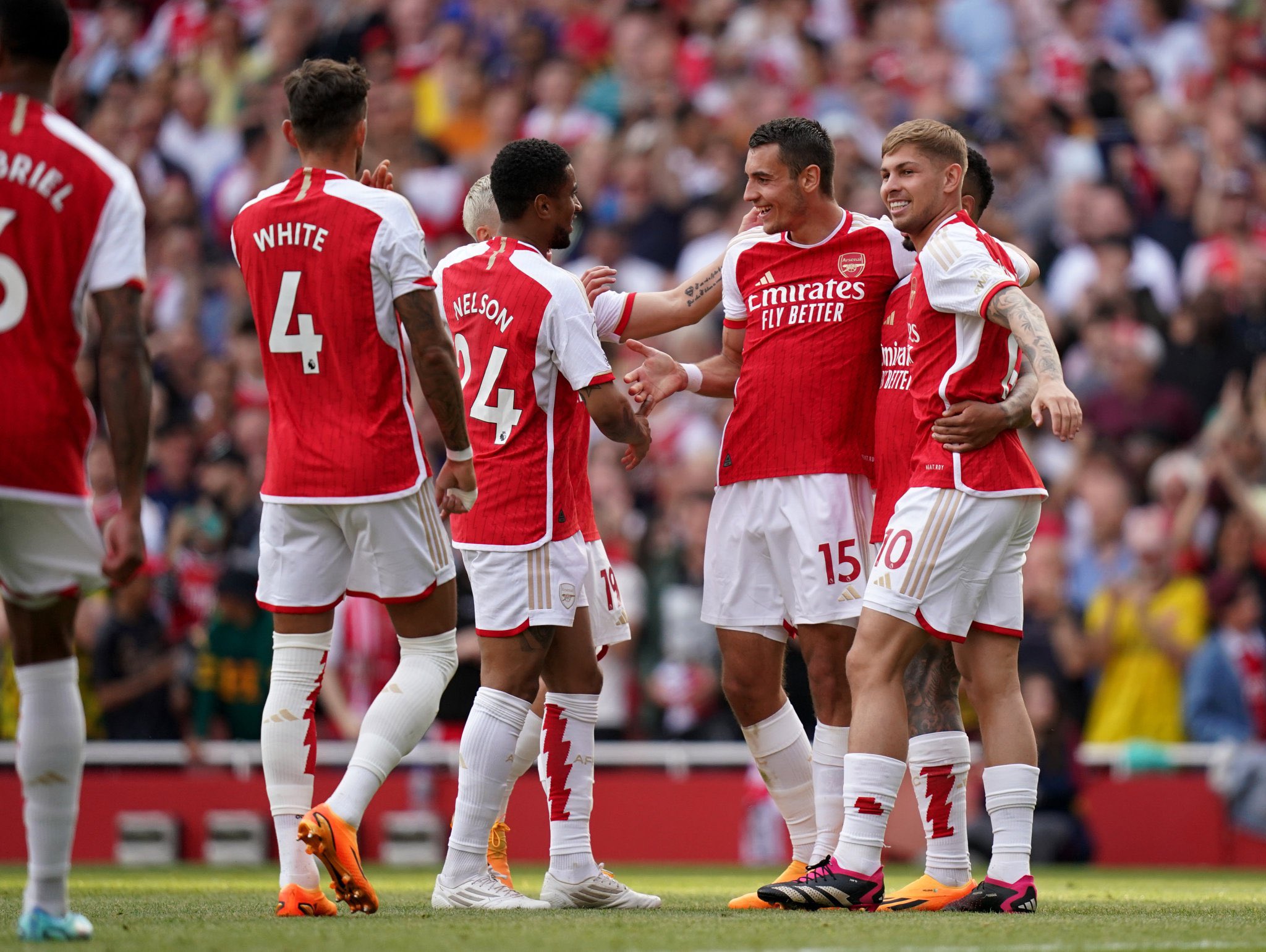 Arsenal's 2023/24 Premier League fixtures in Full:
August
12: Nottingham Forest (h)
19: Crystal Palace (a)
26: Fulham (h)
September
2: Manchester United (h)
16: Everton (a)
23: Tottenham (h)
30: Bournemouth (a)
October
7: Man City (h)
21: Chelsea (a)
28: Sheffield United (h)
November
4: Newcastle (a)
11: Burnley (h)
25: Brentford (a)
December
2: Wolves (h)
5: Luton (a)
9: Aston Villa (a)
16: Brighton (h)
23: Liverpool (a)
26: West Ham (h)
30: Fulham (a)
January
13: Crystal Palace (h)
30: Nottingham Forest (a)
February
3: Liverpool (h)
10: West Ham (a)
17: Burnley (a)
24: Newcastle (h)
March
2: Sheffield United (a)
9: Brentford (h)
16: Chelsea (h)
30: Man City (a)
April
2: Luton (h)
6: Brighton (a)
13: Aston Villa (h)
20: Wolves (a)
27: Tottenham (a)
May
4: Bournemouth (h)
11: Manchester United (a)
19: Everton (h)
Contact us: intelregion.com@gmail.com
📡Our Social Media Channels: