Cristiano Ronaldo has broken another record as he becomes the highest-paid football player in history after joining Saudi Arabia's Al Nassr on a free transfer.
The all-time leading scorer in men's international football with 118 goals has joined Saudi Arabian side Al-Nassr on an astounding 200 million euro ($214 million) a year contract.
Which is thought to be the highest salary in football history, following his rancorous departure from English giants Manchester United.
The five-time Ballon d'Or winner was pictured in a tweet from Al Nassr's official account holding up the club's blue and yellow shirt with his iconic number seven printed on the back.
Join any of these WhatsApp Groups to receive Prompt Sport News Update on WhatsApp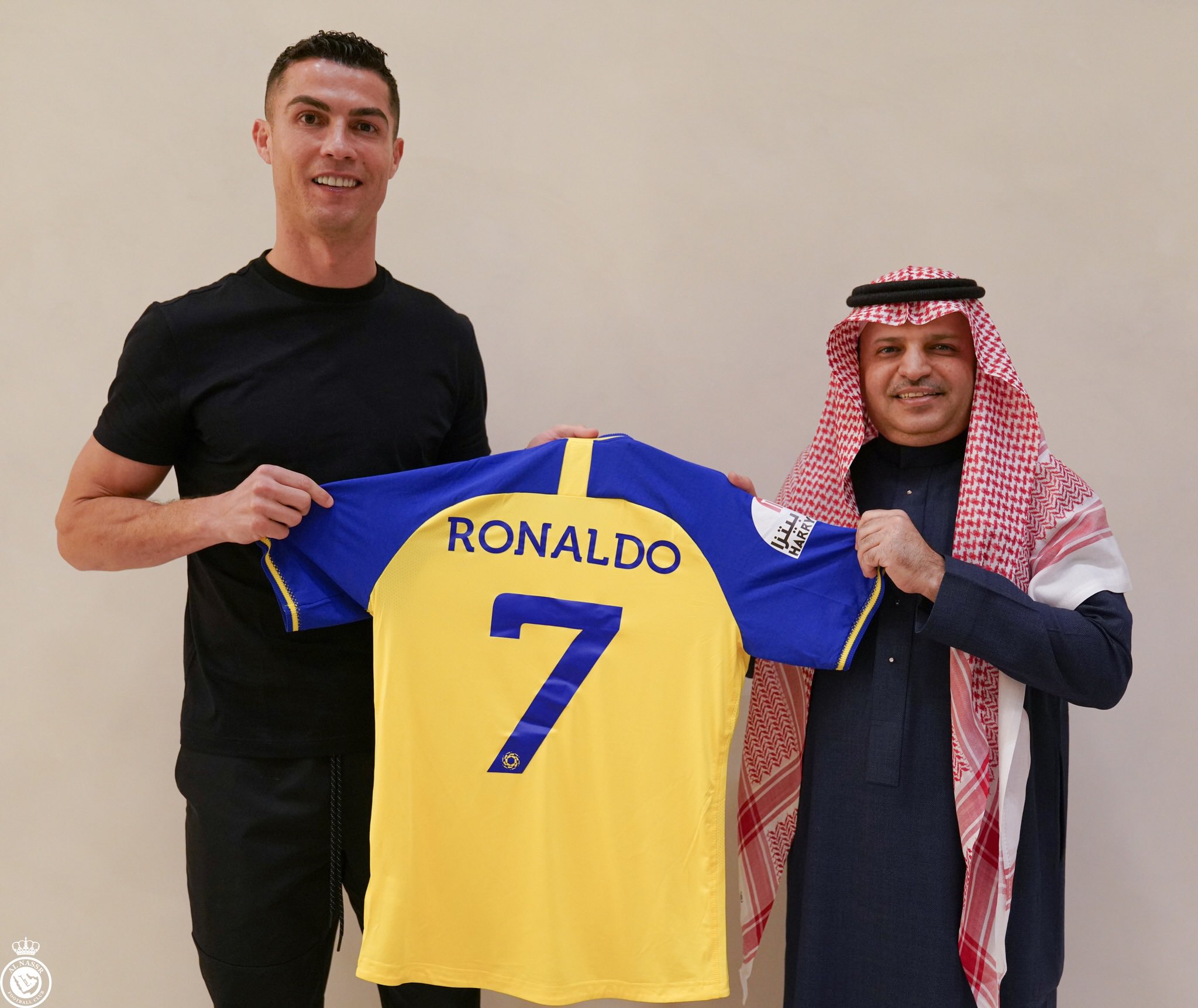 He has signed a two-and-a-half year contract to June 2025 and will be unveiled to fans in Riyadh in the coming days.
"The world's greatest athlete, officially signed for Al Nassr," read a statement. "This is a signing that will not only inspire our club to achieve even greater success but inspire our league, our nation and future generations, boys and girls to be the best version of themselves."
The stunning move to Asia has dramatically ended Ronaldo's trophy-laden career as the leading talisman at some of Europe's most prestigious clubs, including Spanish behemoth Real Madrid, Italian powerhouse Juventus and United, that spanned two decades.
"I am fortunate that I have won everything I set out to win in European football and feel now that this is the right moment to share my experience in Asia," said Ronaldo. "I am looking forward to joining my new teammates and together with them help the club to achieve success.
"I am excited to experience a new football league in a different country. The vision of what Al Nassr are doing and developing in Saudi Arabia both in terms of men's and women's football is very inspiring. We can see from Saudi Arabia's recent performance at the World Cup that this is a country with big football ambitions and a lot of potential."
Earlier this month, Manchester United boss Ten Hag said that the club was "looking to the future" after Ronaldo's departure and he was "gone and it's the past".
Al-Nassr is based in Riyadh and competes in Saudi Pro League. In the nation's top-flight club football, it has the second-highest amount of league titles.
"This is more than history in the making," Al-Nassr president Musalli Almuammar said.
Contact us: intelregion.com@gmail.com
📡Our Social Media Channels: