Karim Benzema has revealed that Cristiano Ronaldo's move to Saudi Arabia played a part in his decision to sign for Al Ittihad.
The winner of the 2022 Ballon d'Or shocked everyone by choosing to depart from the Santiago Bernabeu during the summer.
He decided to sign a lucrative three-year contract with Al Ittihad, reportedly worth approximately €200 million annually.
Speaking at his unveiling as an Al Ittihad player, Benzema revealed how former Real Madrid teammate Ronaldo had influenced his decision to move to Saudi Arabia and that his presence exemplified the improvement of the game in the Middle East.
Join any of these WhatsApp Groups to receive Prompt Sport News Update on WhatsApp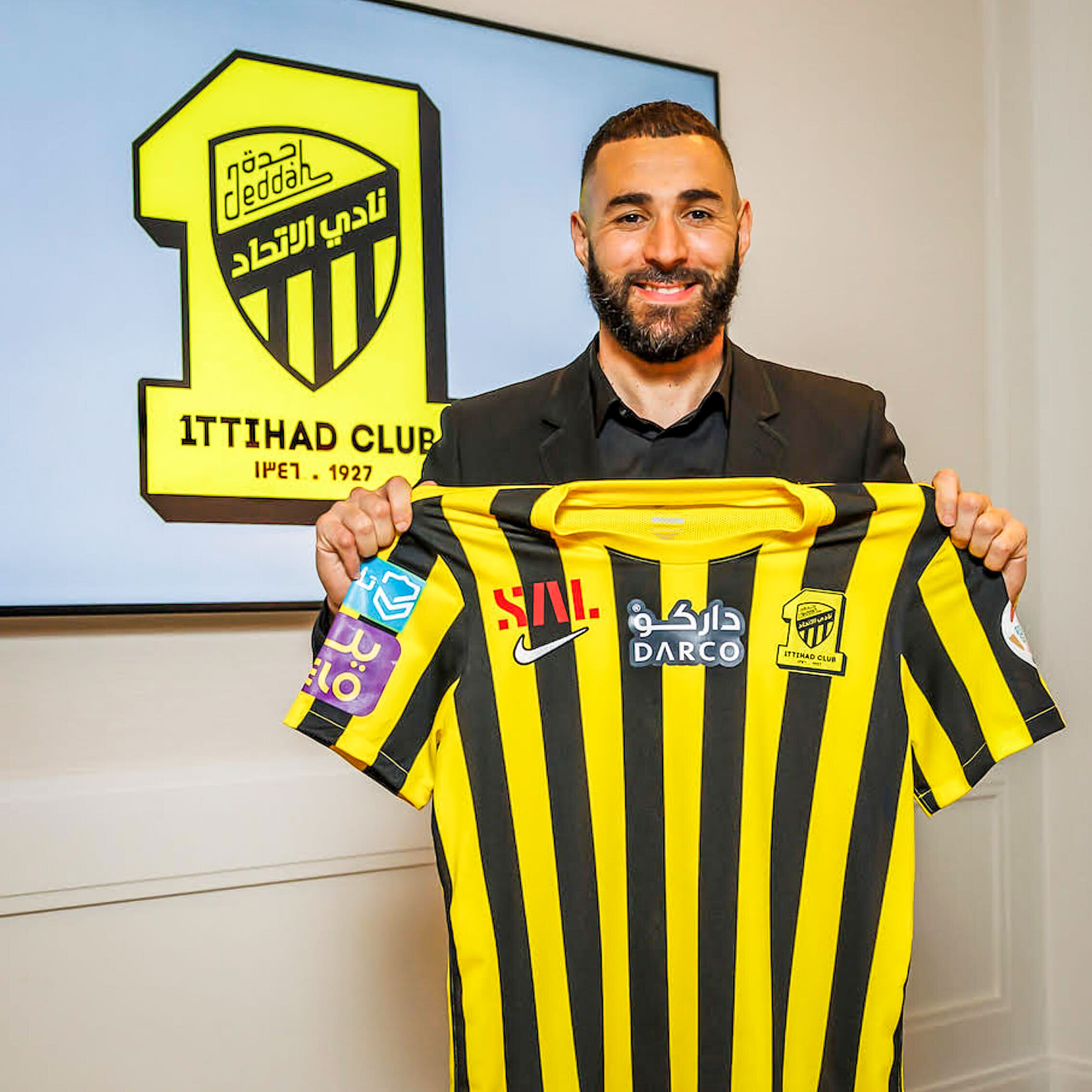 "Al Ittihad is a new challenge for me. It's a good league and there are many good players," Benzema said. "Cristiano Ronaldo is already here, he is a friend who shows that Saudi Arabia is starting to get ahead and I am here to win as I did in Europe".
The upcoming 2023 summer transfer window is expected to witness a significant influx of renowned players joining Saudi Arabian clubs, with the French star leading the way.
N'Golo Kante, Lionel Messi, and David de Gea have also been strongly associated with moves to the Middle East. However, it seems that de Gea is resolute in his decision to prolong his career at Manchester United.
Ronaldo's Saudi Arabian club Al Nassr is highly likely to sign Crystal Palace winger Wilfried Zaha.
Despite being offered a contract extension at Crystal Palace worth over £200,000-a-week and the opportunity to play Champions League football with Marseille or Atletico Madrid, the Ivorian player is willing to forego those options in favor of a lucrative payday in Saudi Arabia.
Contact us: intelregion.com@gmail.com
📡Our Social Media Channels: