The Facebook CEO, Mark Zuckerberg, on Tuesday, was pictured training with UFC champions, Israel Adesanya and Alexander Volkanovski.
The picture of his training session with the UFC champions has fueled speculation about an MMA fight between him and Twitter CEO Elon Musk.
Remember that the prospect of an MMA fight between the tech titans began as an online joke a few weeks ago.
However, tensions between the two have risen since Zuckerberg launched Threads, a Twitter-like app.
Join any of these WhatsApp Groups to receive Prompt Sport News Update on WhatsApp
Threads debuted on July 5, 2023, and has since accumulated over 100 million users worldwide.
Musk, the CEO of Tesla and SpaceX, believes Threads was only made possible through "cheating."
Musk stated this in response to a tweet reporting that Twitter was threatening to sue Facebook and Instagram's parent company Meta on Friday, July 7, 2023 for cheating with its new app Threads. Musk stated on Twitter, "Competition is fine, but cheating is not."
As online debate over the new app heated up, the two tech titans renewed their banter challenge to have a cage fight.
While some saw the challenge for an MMA fight as playful banter between the influential figures, the excitement surrounding this unlikely showdown grew as both of them were photographed training with MMA fighters.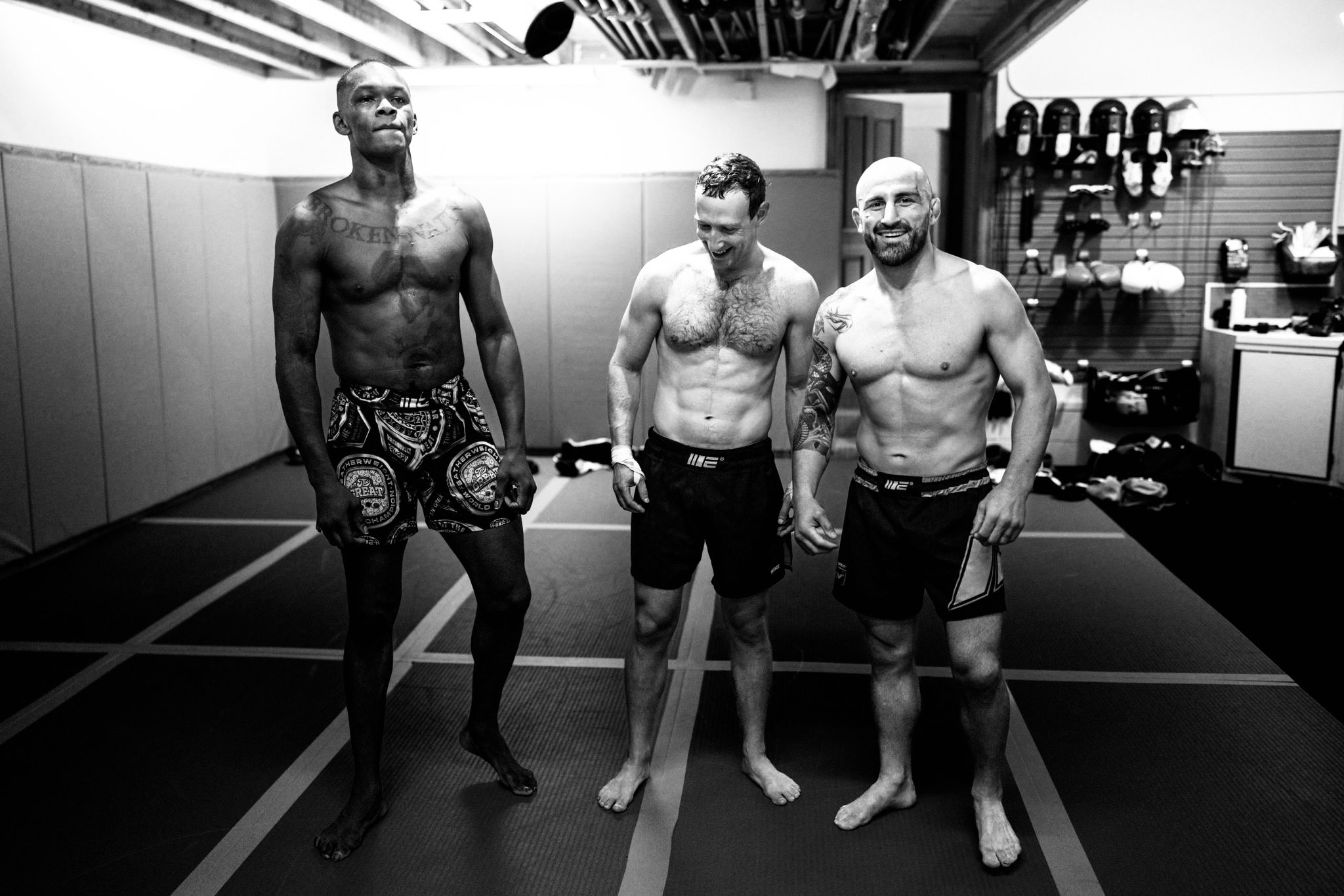 Meanwhile, in response to his photo with UFC champions Adesanya and Volkanovski, Zuckerberg wrote, "It's an honor to train with you guys!"
"The Last Stylebender," who posted photos of the training session, responded, saying, "No fugazi with Mark." This is a Serious Matter."
Volkanovski, the UFC featherweight champion, also responded, "@zuck you're a beast! It's always fun to catch up."
Contact us: intelregion.com@gmail.com
📡Our Social Media Channels: