Manchester United have completed the signing of Denmark striker Rasmus Hojlund from Atalanta in £72m deal.
Manchester United will pay Atalanta an initial £64m for the transfer of Rasmus Hojlund, with a further £8m in add-ons.
The 20-year-old Danish striker has signed a five-year contract with the Red Devils, with the option of an additional 12 months.
Hojlund is the third major signing for Manchester United this summer, following the arrivals of Andre Onana and Mason Mount.
Join any of these WhatsApp Groups to receive Prompt Sport News Update on WhatsApp
Hojlund – who was unveiled to the United supporters ahead of their friendly against Lens at Old Trafford on Saturday – told the club's website: "It is no secret that I have been a fan of this great club since I was a small boy and I dreamed of walking out at Old Trafford as a Manchester United player.
"I am incredibly excited by this opportunity to turn that dream into a reality and I am determined to repay the faith that the club has shown in me.
"It is still early in my career but I know that I am ready to make this step up and play with this group of world-class players.
"Once I had spoken to the manager I knew that this environment would be perfect for my development.
"I am relishing the opportunity to work with one of the best coaches in the world. Under his guidance and support I know that I am capable of achieving great things, together with my new team-mates at this special club."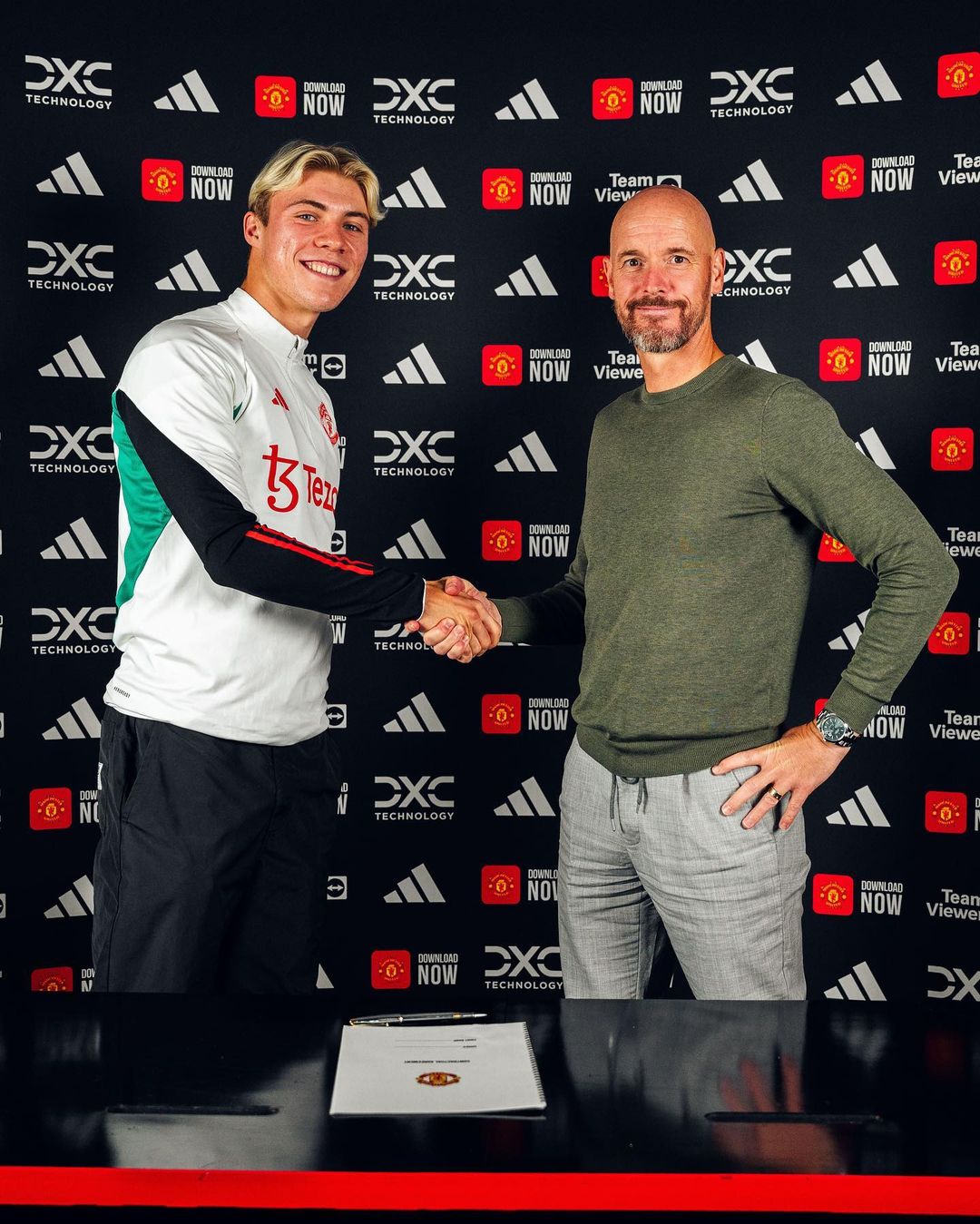 Paris Saint-Germain were also interested in signing Hojlund, but he made it clear that he only wanted to move to Manchester United.
This gave United a big advantage in the negotiations, and they were able to secure the player's signature for a relatively low fee.
Hojlund is a boyhood Manchester United fan, and he has always dreamed of playing for the club.
He was also impressed by Erik ten Hag's plans for the team, and he felt that he could develop into a better player under the Dutch manager.
In the end, Hojlund's desire to move to Old Trafford was the deciding factor. He is a talented player with a lot of potential, and he is sure to be a valuable asset for Manchester United in the years to come.
Contact us: intelregion.com@gmail.com
📡Our Social Media Channels: